Elizabeth Cardona is a multidisciplinary artist from Chicago's La Villita neighborhood. As a little girl, she would take socks and create outfits for her dolls, unknowingly engaging in artistic expression. It wasn't until her final year of high school that she discovered the world of Art as a distinct field. Motivated by her passion, she made the decision to pursue a university education, studying Art and Art Education to merge her two interests. Elizabeth successfully graduated in 2022 with a BFA in Arts Education from the University of Illinois at Chicago. Presently, she balances her time working as a part-time tutor and as a teaching artist.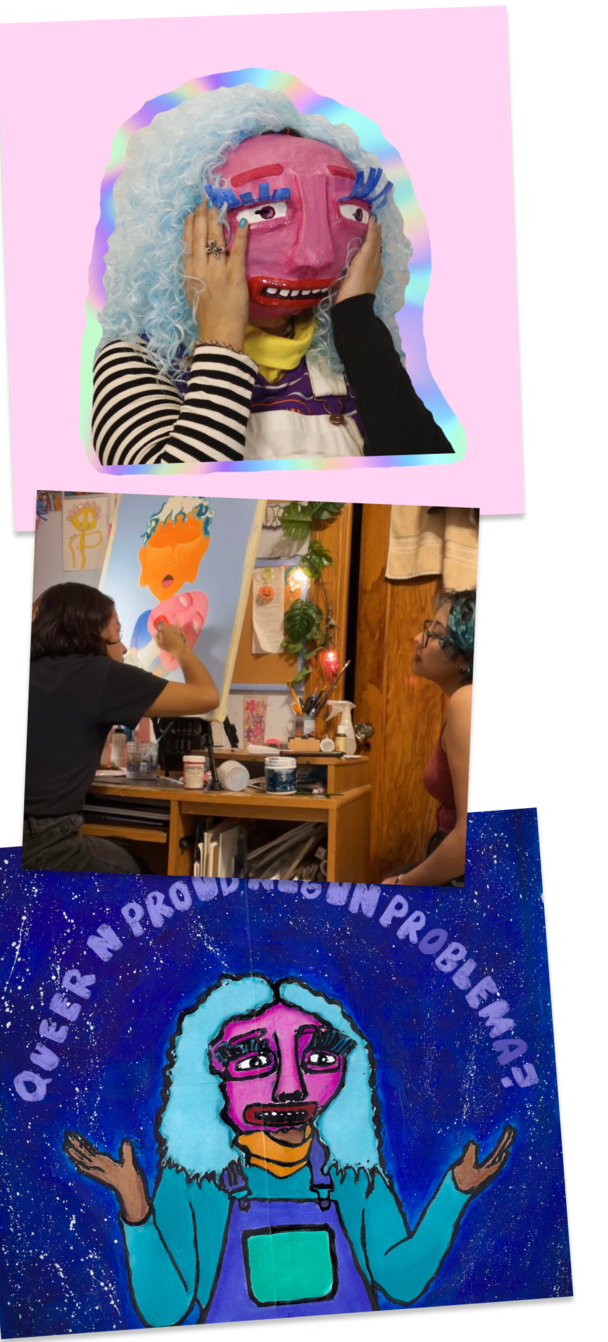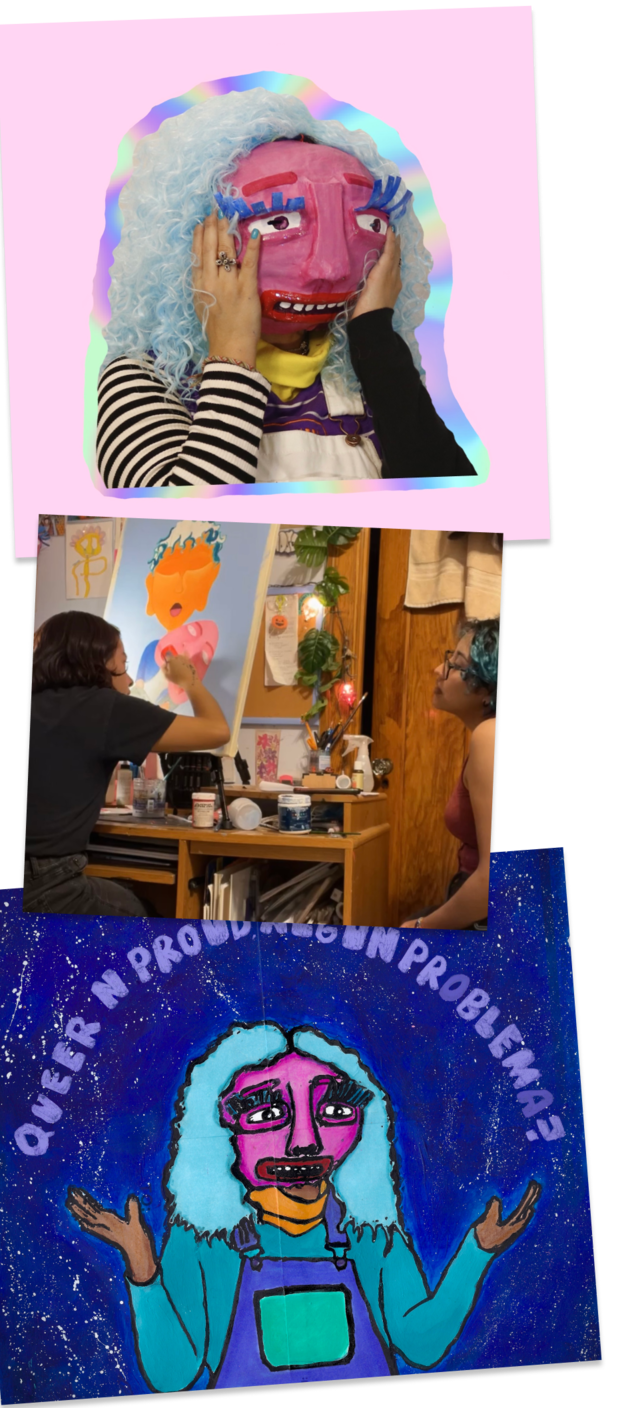 What type or artist are you?
I am a multidisciplinary artist that likes to explore and experiment through different forms of artmaking. Whether that is clay, paint, paper-mache, screen printing etc.
What or who, inspires you and your art the most?
My inspiration comes from my mind wandering off into different spaces and re-imagining how we see and experience the world. These spaces are created from my personal experiences, memories, my background, imagination, music, dance, family and friends. Anything that I experience. I have a fascination for juxtaposition and weirdness, anything that challenges the way we view the world. I take common objects we see in our everyday life like flowers, stars, butterflies and start to add noses, feet, etc. Finding ways to personify them or create hybrids of things. I explore how to bring my ideas to life through sculpture and paintings or sometimes even photographs. For example a pink mask that I created was inspired by a time in my life where I was learning to accept that I am Queer. This mask alone was just a mask but once I started to wear it, I started to think about who I was. I wanted to show the side that I had been afraid to show, my queer self. Which is where the blue wig comes in and the videos of me dancing while wearing my art. Yes, the mask hides my face but it also highlights my love for colors, dance, and weirdness :)
What do you hope people feel or think about when enjoying your art?
I hope that my art sparks people's creativity to re-imagine our world. A world that is inclusive, where different bodies can exist and thrive. For people to think about imagination meeting reality because there are many possibilities of viewing and experiencing life.
What do you like best about Nova Colors?
Recently, I have been working with paper mache, a glue mixture, to create masks and relief sculptures. I love using Nova Color paint because with a couple coats of paint the underlying base is covered. The paint is also versatile which allows me to use it on different surfaces, as an artist that works with different mediums this is a plus. I also love the vibrant colors that Nova Color paint has, so colorful!
Is there anything else you'd like to share?
Follow me along and my weirdness @_algoraropasa_ or @mycorazoncries