Hello, my name is Rainbow. In keeping with contemporary generational norms, I identify as Genderfluid and prefer the use of They/Them pronouns. I was born in California, but my formative years were spent on the East Coast, specifically in the DC/MD/VA region.
My artistic journey began during high school in 2005, where I discovered and developed my own unique technique and style. However, after graduating and joining the Navy in 2009, I temporarily set aside my artistic pursuits. During my time in the Navy, I had the opportunity to travel to various places, including France, Bahrain, Dubai, and Portugal.
It was during my college years, specifically when I transferred to Florida State in Tallahassee, that I reignited my passion for art. This period marked a significant turning point in my artistic development, as I began to approach my craft with a newfound level of dedication. I delved deeper into my artistic expression, honing my skills and refining the messages I sought to convey through my art.
Last year, I relocated to Austin, and in February, I enthusiastically joined the esteemed Breathing Color team. It fills me with great excitement to be a part of such an extraordinary and dynamic collective. I find continual inspiration in my surroundings and have already gleaned a wealth of knowledge from my experiences thus far.
When I am not engrossed in the creation of art, you may find me traversing scenic trails during invigorating runs or spending quality time with my beloved feline companion, Cleo <3.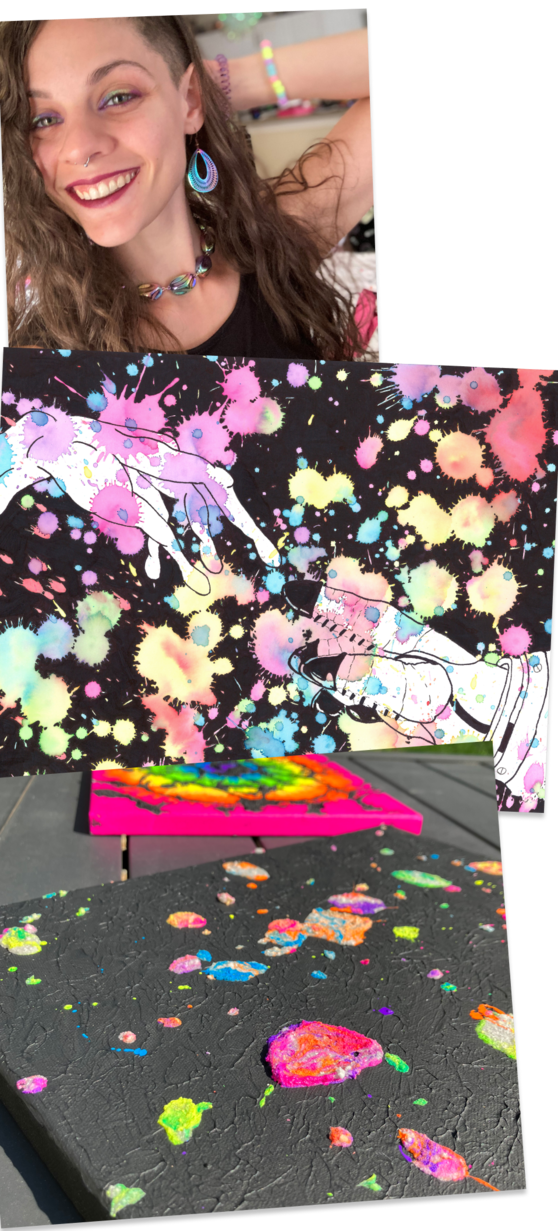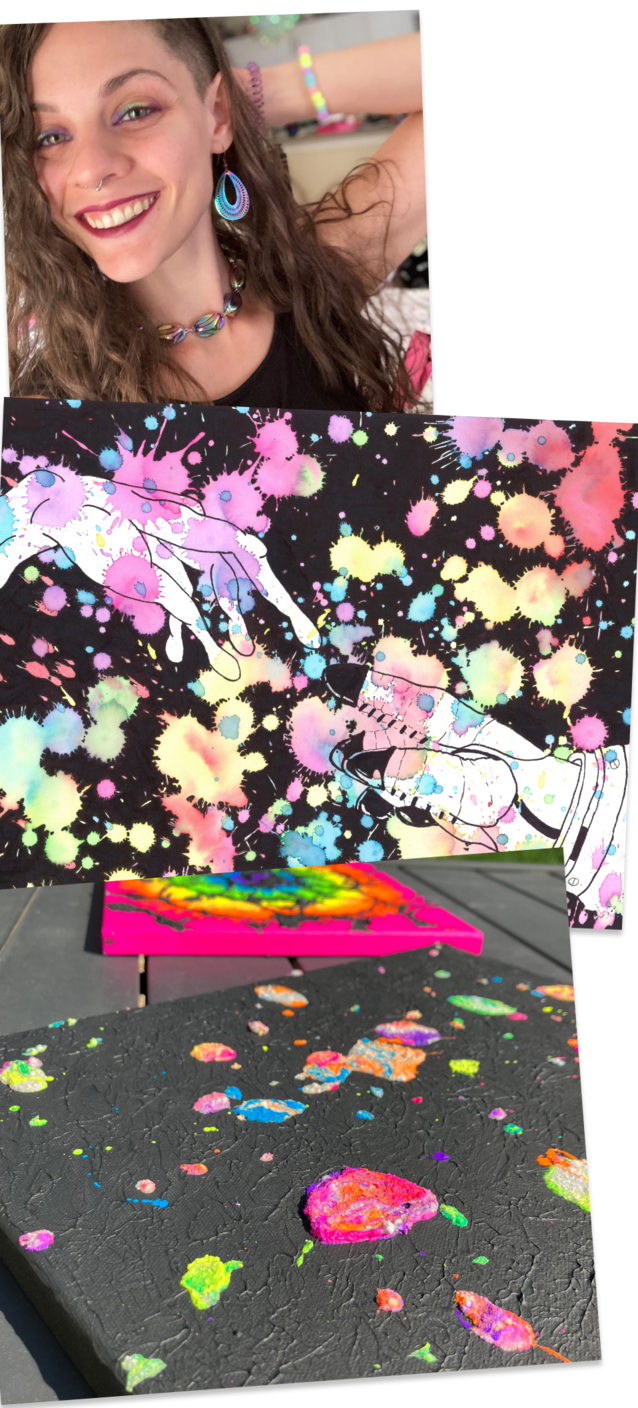 What type or artist are you?
Abstract, tactile, mixed media? I feel like it's such a cop-out to say mixed-media, but I've had my hands in a variety of different medias since I started creating things and I've evolved a few times since then.
Painting is still a little bit new for me. It's something I've wanted to get into more and have been slowly incorporating into my practice and growth as an artist. I love having the opportunity to challenge myself and learn a new skill or technique.
What or who, inspires you and your art the most?
Color, contrast, texture and shapes of the things around me that draws me in and gives me inspiration on new things I want to try or color schemes to create.
The people around me are a big part too; I get ideas for random things I want to make for people based on their interests or something maybe I learned about in conversation.
What do you hope people feel or think about when enjoying your art?
If it's something I created for someone specifically, I want them to feel seen and reflected. Like, this is a piece of how you're perceived without words.
When it's art I just create for myself I want people to feel lost in knowing it all makes sense but doesn't.
I think a person's art is a visual slice of how they think and how they are perceiving the world around them, their own style of communication without words.
What do you like best about Nova Colors?
The texture and smoothness of application… It's fluid and goes on smoothly but I don't have to paint a million layers to get good coverage.
Is there anything else you'd like to share?
I created my own art style and technique in 2005. I mix my own water-based colored inks by hand, layer the colors on paper, then I add a variety of geometrical patterns and shapes on top using black ink pens; silver pens too, more recently. This is my main body of work that has slowly evolved over the years. You can see it here at: Rainbow Chaos (@soahc.wobniar) | Instagram